William B. Bierce
Co-Founder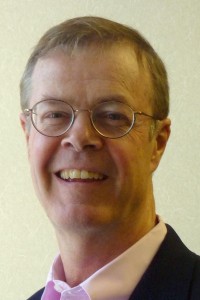 Bierce & Kenerson, P.C.
420 Lexington Avenue, #2920
New York, New York 10170
212 840 0080 Tel
212 840 6210 Fax
wbierce@biercekenerson.com
Download vCard
William Bierce has many years of experience in corporate, commercial, technology, international business and financial transactions.  A seasoned business advisor, he practices information technology, outsourcing, corporate and international business law and is fluent in French.  He covers the sectors of energy-smart information technology, human resources administration, finance and accounting, logistics management, contract manufacturing, procurement and other business management processes.
Bill is recognized as a thought leader, innovative transactional lawyer and prolific author in legal,  regulatory and sustainability issues in global sourcing and services.  In addition to public speaking, Bill publishes regular legal commentary in the Outsourcing Law & Business Journal™ (issued ten times year) and is editor and publisher of www.outsourcing-law.com, a leading source of information on trends and laws on global sourcing.  He has been named a "Super Lawyer" from 2008 – present by Super Lawyer magazine and is ranked in Chambers Global and Chambers USA in IT and Technology Outsourcing.  The HR Outsourcing Association named him "HROA Attorney of the Year" for his contributions to the development of HR outsourcing.  He has been quoted in publications and in other media in the U.S., Argentina, France, Germany, India and Japan.  Mr. Bierce has acted both as an advisor to a party and as an arbitrator in various commercial disputes.  Pro bono, Mr. Bierce has acted as senior advisor to the UN Development Programme for drafting a law in a former USSR country for the promotion, governmental and private funding, governance and commercialization of innovations.   He has also been a paid advisor to governments on outsourcing transactions.
To see Mr. Bierce's expanded profile, click here.